SWRPG Unofficial Character Sheets
These are character sheets for the Star War Roleplaying game released by Fantasy Flight Games. They are suitable for all three lines (Edge of the Empire, Age of Rebellion, Force and Destiny) and come in various color schemes.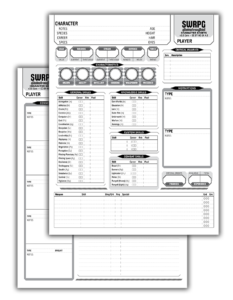 See the most recent release notes for a full breakdown of changes.
Downloads
Download Full Set
Deutsch
Komplett-Set
Thanks & credit to Stefan Prelle for thorough proofreading of my non-native German and referring to the Macht und Schicksal core rulebook for game terms I couldn't identify.
Français
Ensemble Complet
Thanks & credit to /u/TheFox88 for translating more than two hundred text fields to help release these French versions.